INTRODUCING
Mastery
Hypnotherapy Certification Programme
Master the Art of Hypnosis & help your Clients thrive!
Work from anywhere, anytime you desire! You are your own boss!
Yes, I want this!
LEVEL 3
Mastery Hypnotherapy Certification
12 Module Programme
Investment: £999, then £1111, then £2222
Doing your own work: Procrastination, Perfectionism, Imposter syndrome, Unworthiness, overwhelm, burnout, fear of success, fear of failure and so much more
Genetic code healing, Hypnotherapy to quantum energy healing
Weight management and eating disorders, gut health
Smoking Cessation and addiction treatment
Stress management and anxiety reduction, overcoming fears
Physical Illness -Pain and Healing Script
Relationships -Money -Sub-personalities - Dialogue with the condition
Life contracts & vows-Cord removal-Guides – Guardian Angels- Entity removal
Higher Self-Creator of that is- levels of existence- Spiritual alignment and Intuitive guidance- Taking Inspired action
Boundaries-Manifesting- Unworthiness and shame
Integration of hypnotherapy and coaching approaches
Coaching supervision and case studies
Time Line Exercise to Release Negative Emotions
Hypnotic Writing for Business & Selling
Working from home
Business and marketing strategies for hypnotherapists
Where to get Clients
Create irresistible offers
Creating Packages
Creating Group events and Retreats
Yes, It Really Is Possible!
To love what you do every day and help other people win!
Tired of trying common solutions that fail to address your deepest challenges? Pre-sign up now for early access to a transformative program that will empower you to overcome procrastination, imposter syndrome, burnout, and more.
ENROLL NOW
Our Mastery Hypnotherapy Certification Programme is Accredited by CPD.
What is CPD?
CPD Certification Service was Established in 1996 and it is the world's leading and largest independent CPD accreditation organisation. CPD is a commitment to ongoing lifelong learning. CPD is a certification body or accreditation services that evaluate and validate the quality of learning activities. These bodies set standards and benchmarks to ensure that CPD programs meet certain criteria, providing professionals with recognised and credible evidence of their quality.
What is accredited CPD training?
Accredited CPD training means the learning activity has reached the required standards and benchmarks. The learning value has been scrutinised to ensure integrity and quality. The CPD Certification Service provides recognised independent CPD accreditation compatible with global CPD requirements.
With over 27 years' experience providing training certification, CPD are the world's leading certification organisation.  
In the next 12 Modules you will:
Learn to serve your clients in the most powerful way 
Learn to get clients and create irresistible packages
The right financial moves can make all the difference. Invest in yourself, invest in your future!
Mastery Hypnotherapy Certification
You Are Ready To Take Control of Your Future Career?
This 6-week programme will teach you everything you need to know to start building your career while helping people. You'll learn discover:
Transformation: Master the art of hypnotherapy and coaching to facilitate profound healing and personal growth.

Expert Guidance: Learn from industry-leading experts in hypnotherapy, quantum energy healing, weight management, and more.

Business Success: Acquire essential business and marketing strategies to attract clients, create irresistible offers, and host group events and retreats.
"Imagine a Life of Fulfilment, Confidence, and Success"
With a simple shift in your mindset and some smart moves, you could start living the life of your dreams.
By pre-signing up for our Level 3 Mastery Hypnotherapy and Coaching Certification, you'll gain the tools and knowledge to unlock your potential, transform lives, and build a thriving business.
What's Included In The Programme...
MODULE 1
Weight Management and Gut health
We will be learning how you can help your clients lose weight by hypnosis and guiding them to do the heal their gut on a physical level.
Learn techniques to address weight management, eating disorders, IBS, leaky gut, insulin resistance, and diabetes 

Practice implementing hypnotherapy for these conditions

You'll finish this module with a complete picture of what makes up your gut and how to optimise it for perfect health.
MODULE 2
Soul Purpose and Hypnosis
Discover how to align with your soul's purpose through hypnosis 

Explore techniques to help clients uncover their life's purpose

You'll finish this module with a clear vision of your purpose and a plan to make it a reality.
MODULE 3
Addiction Treatment
The secret to building wealth is to stop trading your time for money. In this lesson, you'll learn:
Gain insights into treating various addictions such as sugar, alcohol, smoking, drugs, sex, and social media addiction 

Practice using hypnotherapy to support addiction recovery

You'll finish this module with your a clear understanding on how to

 support addiction recovery
MODULE 4
Stress Management and Personal Balance
 Learn effective strategies for managing stress, anxiety, fears, and procrastination

Explore techniques for balancing personal and professional life, especially for mothers

Utilise hypnosis for stress reduction and work-life balance
MODULE 5
Healing Physical Disease and Pain
Discover how to manage physical pain and engage in a dialogue with the condition

Explore the impact of childhood, ancestral, and past life experiences on physical health

Practice techniques for healing physical ailments
MODULE 6
Healing Your Relationship with Money
Explore techniques to heal your insecure attachment style with money

Learn how to use hypnosis to transform your relationship with money
MODULE 7
Connecting to Higher Realms and Energy Cleansing
Discover methods to connect with the creator, angels, and guides

Learn techniques for cord cutting, energy cleansing, and entity removal

Establish energetic boundaries and learn how to protect yourself

Practice time line exercises
MODULE 8
Intuition and Inspired Action
Develop your intuition and learn how to take inspired action

Identify and overcome blocks to receiving divine guidance

Utilise hypnosis to enhance intuition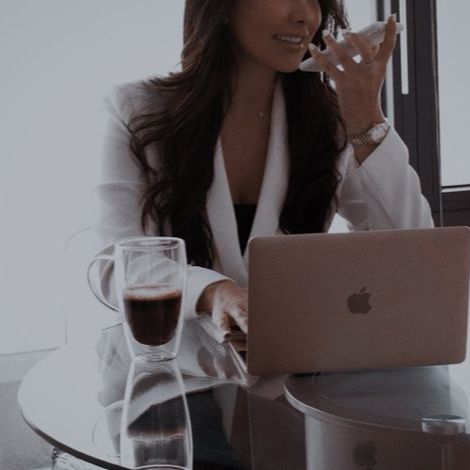 MODULE 9
Manifestation through Hypnosis
Learn how to use hypnosis for future life projection and reverse engineering

Practice techniques for manifesting desired outcomes
MODULE 10
Overcoming Visibility Blocks and Imposter Syndrome
Address visibility blocks, perfectionism, and imposter syndrome using hypnotherapy

Utilise powerful hypnosis techniques to overcome these challenges
MODULE 11
Hypnotic Writing and Business Strategies
Learn how to use hypnotic writing for business and selling

Gain insights into working from home and effective marketing strategies

Discover strategies for attracting clients, creating irresistible offers, and developing packages

Explore hosting group events and retreats
MODULE 12
Healing Unworthiness, Overwhelm, Burnout, and Fear of Success
Address deep-rooted issues such as unworthiness, overwhelm, burnout, and fear of success

Receive homework assignments to practice and reinforce the healing process
BONUS
Celebration Markaba Manifestation
Explore the power of Celebration Markaba Manifestation as a bonus technique.
This Programme Is For You If you desire...
Waking up every morning excited about your work, that is meaningful and rewarding!

Seeing the positive impact you are having on others every day!

Earning a good income - with time flexibility!

Owning your own therapy business. Setting your own schedule, prices and terms!

Deeply feeling you are reaching your potential and living the life that you were meant to live!
YES, I WANT IN!
NICE TO MEET YOU
I'm Sotoda Saifi
After graduating with my MBA, I was hit with over 100K in student loan debt. Not exactly the way I expected to start my new career! But with smart financial decisions and a little hard work, I was debt-free in a year and well on my way to early retirement.
Now I use what I've learned to help people just like you find financial freedom. I'll show you how to earn more, save more, and put your money to work for you with smart investments.
"I feel so calm after yesterday first class and today I don't feel already part of hypnotherapist persona!"
- Sahin
"I'm feeling so energised and mind blown with all of this new knowledge!"
 - Diana
"It was transformative because hypnotherapy became second nature to me, and I was no longer nervous or overthinking.
Having all of my clients leave with profound experiences and feedback really helped me improve."
- Noriko
"My skills and confidence have developed tenfold. I really learned the importance of active listening. I understand the deeper meaning of reading between the lines and trusting yourself when something comes up with a client."
-Hanain
GET STARTED TODAY!
Hypnotherapy Mastery & Coaching Certification
Who is this program suitable for?
Can I access the course materials at my own pace?
Do you have any incentives if I refer a friend?
Will I receive support during and after the course?