FOUNDATION 
PROGRAMME
HYPNOTHERAPY 
CERTIFICATION 
The most comprehensive and transformative hypnotherapy certification program available, designed to heal on a mental, physical, emotional, and spiritual level.
Are you passionate about helping others and seeking a fulfilling and profitable career?
Our Level 1 Hypnotherapy Certification Programme is  your gateway to an exciting and impactful profession.
2024 Dates:
April 20th - 21st 
April 27th - 28th
GET STARTED NOW
YOU CAN DO THIS
You Can Transform Lives and Build a Rewarding Career
Discover the transformative power of hypnotherapy and use it to:
Waking up every morning excited about your work is meaningful and rewarding! Seeing the positive impact you are having on others every day!
Earning a good income - with time flexibility!
Owning your own therapy business. Setting your own schedule, prices, and terms!
Deeply feeling you are reaching your potential and living the life that you were meant to live!
Live the financially free life you've always dreamed of.
Yes, It Really Is Possible!
In my Level 1 Hypnotherapy Certification Programme, you will gain invaluable insights, practical strategies, and powerful techniques that will accelerate your coaching journey.
Whether you're just starting out or looking to take your coaching practice to new heights, this challenge is designed to help you unleash your coaching potential.
You will be certified as soon as you complete your assessment and can take on clients right away.
ENROLL NOW
This is Noriko
Noriko embarked on her Hypnotherapy Certification journey with us in September 2023. What's remarkable about Noriko is her passion for learning and her incredible journey through our programs.
"When I Joined the course, it was more than I expected."
Noriko initially enrolled in our Foundation Certification Programme, where she discovered the transformative power of hypnotherapy's core principles. However, what truly sets Noriko apart is her insatiable appetite for growth. She found so much value in the Foundation level that she seamlessly transitioned into our Advanced and Mastery programmes. 
Our Foundation  Hypnotherapy Certification Programme is Accredited by CPD.
What is CPD?
CPD Certification Service was Established in 1996 and it is the world's leading and largest independent CPD accreditation organisation. CPD is a commitment to ongoing lifelong learning. CPD is a certification body or accreditation services that evaluate and validate the quality of learning activities. These bodies set standards and benchmarks to ensure that CPD programs meet certain criteria, providing professionals with recognised and credible evidence of their quality.
What is accredited CPD training?
Accredited CPD training means the learning activity has reached the required standards and benchmarks. The learning value has been scrutinised to ensure integrity and quality. The CPD Certification Service provides recognised independent CPD accreditation compatible with global CPD requirements.
With over 27 years' experience providing training certification, CPD are the world's leading certification organisation.  
Learn more about CPD
In The Next 4 Modules, You Could…
Develop a deep understanding of hypnotherapy principles, techniques, and ethics.
Acquire practical skills in inducing hypnotic states, utilising suggestion techniques, and conducting effective sessions.
Explore the integration of hypnotherapy and coaching approaches to facilitate personal and professional growth.
Master a variety of specialised applications, such as stress management.
Enhance communication, active listening, and rapport-building skills crucial to successful hypnotherapy and coaching sessions.
Gain proficiency in developing treatment plans, setting goals, and creating action strategies for clients.
The Hypnotherapy Certification Program is a comprehensive and immersive training designed to equip participants with the skills and knowledge to become certified hypnotherapists.
This 4 week long program consists of 4 days of intensive training, covering a wide range of topics and techniques in hypnotherapy.
INTRODUCING
HYPNOTHERAPY CERTIFICATION
FOUNDATION PROGRAMME
Ready to seize this opportunity to transform lives and build a profitable career with our Level 1 Foundation Hypnotherapy Certification Programme?
This 4-Module certification program will teach you everything you need to emerge as a skilled and certified hypnotherapist, equipped to facilitate positive change and transformation in the lives of others. You'll learn how to:
Foundation in Hypnotherapy: You will acquire a solid foundation in the theory, principles, and techniques of hypnotherapy. You will learn about the subconscious mind, the power of suggestion, and various therapeutic interventions used in hypnosis.
Practical Skills: The program will equip participants with practical skills to induce and guide hypnosis sessions. They will learn techniques for relaxation, visualisation, and suggestion, and how to create a safe and conducive environment for therapeutic hypnosis.
Client Assessment and Goal Setting: Participants will gain the ability to assess client needs, understand their goals, and develop effective treatment plans using hypnotherapy techniques. They will learn to identify and address various issues such as smoking.
Ethical and Professional Guidelines: The certification program will emphasise ethical considerations and professional guidelines specific to hypnotherapy practice. Participants will learn about client confidentiality, informed consent, professional boundaries, and best practices for maintaining a safe and ethical therapeutic relationship.
Self-Hypnosis Techniques: Along with learning how to guide others through hypnosis, participants will often learn self-hypnosis techniques. These techniques can help them manage stress, enhance their own well-being, and serve as a tool for personal growth.
Confidence and Professional Identity: Completing the Level 1 Hypnotherapy Certification program can boost participants' confidence in their ability to practice hypnotherapy effectively. They will develop a stronger professional identity as a hypnotherapist, positioning themselves for future advancement and specialisation within the field.
The Hypnotherapy Certification Program is a comprehensive and immersive training designed to equip participants with the skills and knowledge to become certified hypnotherapists.
What's Included In Hypnotherapy Certification Foundation Programme
...
MODULE 1
Introduction To Hypnotherapy
In this module, you will gain a solid foundation in hypnotherapy. You'll delve into the fascinating realm of the conscious and subconscious mind, understanding how they influence our thoughts, behaviors, and overall well-being. We'll explore the power of the subconscious mind and how it governs our actions, as well as techniques for working with and reprogramming the subconscious. We'll debunk common myths about hypnosis, familiarise you with hypnotherapy terminology, and discuss the wide range of issues that can be effectively addressed with hypnotherapy. You'll also learn about healing with hypnotherapy and discover the potential for profound transformation.
Introduction to hypnotherapy-What is Hypnosis?
The conscious vs. subconscious mind,
Why the subconscious mind always runs the show, Working with the
subconscious,
Reprogramming the subconscious. The power of the subconscious mind.
Debunking myths about hypnosis
Hypnotherapy terminology and common words
What issues can Hypnotherapy be used for Healing with hypnotherapy
Hypnosis induction techniques, deepening methods and Metaphors
How to structure a session, Hypnotherapy Scripts, important figures in the hypnosis field
Practice Sessions and Activities, How to tell if someone is in hypnosis
Group discussions and reflection activities
Key Learning Points Exercise
Assessment
MODULE 2
Hypnosis Techniques
In this module, you'll dive deeper into the practical aspects of hypnotherapy. We'll explore various induction techniques, such as eye fixation, guided imagery, anchoring, fractionation, post-hypnotic suggestions, Ericksonian techniques, and self-hypnosis. You'll witness the power of suggestion and deepeners in action, experiencing firsthand what it's like to hypnotise someone. Through practice sessions, role-playing exercises, and group discussions, you'll refine your skills and gain confidence in conducting hypnotherapy sessions. We'll also provide you with valuable scripts and introduce you to influential figures in the hypnosis field.
See powerful hypnosis techniques in action, healing the past
Induction Techniques: Eye Fixation, Guided Imagery,Anchoring, Fractionation,
Post-hypnotic Suggestions, Ericksonian Techniques, Self-Hypnosis
How to use suggestion and deepeners
What it's like to hypnotise someone-Experience hypnosis first-hand
Practice Sessions and Activities, Role-playing exercises
Group discussions and reflection activities
Key Learning Points Exercise
Assessment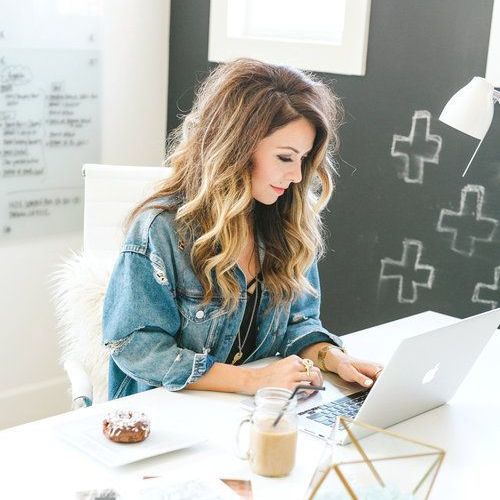 MODULE 3
Communication Skills For Hypnotherapists
Effective communication is at the core of successful hypnotherapy sessions. In this module, you'll learn the top five communication skills essential for hypnotherapists. You'll discover the power of trigger words and the importance of using your client's language to establish rapport and facilitate profound transformations. We'll guide you through structuring a successful hypnotherapy session, teaching you techniques for facilitating behavior change and overcoming obstacles and resistance. Through case studies and practical examples, you'll gain insights into real-world scenarios and learn how to adapt your approach to different clients. Engaging in role-playing exercises, practice sessions, and reflection activities will sharpen your communication skills and deepen your understanding of the hypnotherapist-client relationship.
The top 5 communication skills for hypnotherapists
Trigger words and the power of using your client's language
Part 2: Structuring a Successful Hypnotherapy Session
Facilitating behavior change through hypnotherapy
Overcoming obstacles and resistance
Case studies and practical examples
Practice Sessions and Activities, Role-playing exercises
Group discussions and reflection activities
Key Learning Points Exercise
Assessment
MODULE 4
Working With The Subconscious Mind
The final module focuses on harnessing the potential of the subconscious mind for personal growth and transformation. You'll explore the impact of stress on health and relationships, recognising signs of stress, and learn self-hypnosis techniques for relaxation, subconscious reprogramming, and stress reduction. Cognitive reframing and belief change will be key tools in helping clients overcome limitations and
achieve their goals. We'll also address the importance of time management and prioritisation to reduce overwhelm, as well as the significance of emotional regulation and self-care for both the client and the hypnotherapist. You'll develop mastery in using hypnotic language and instilling confidence in your clients. This module will conclude with discussions on ongoing professional development in hypnotherapy and provide you with a comprehensive wrap-up and conclusion.
Understanding Stress and Trauma, the Impact of Stress on health and relationships.
Recognising Signs of Stress, Self-hypnosis techniques for personal growth and self-care, it's potential for relaxation, subconscious
reprogramming, and stress reduction.
Cognitive Reframing and belief change
Effective time management and prioritisation to reduce overwhelm
Emotional regulation, Importance of Self-Care using hypnotic language
Practice Sessions and Activities, Role-playing exercises for client
interactionsGroup discussions and reflection activities, Instilling confidence in clients
Ongoing professional development in hypnotherapy, Wrap-up and
conclusion
Throughout the program, you'll engage in practice sessions, role-playing exercises, group discussions, and reflection activities to apply your knowledge and sharpen your skills.
Key learning points exercises and assessments will ensure that you grasp the material and can confidently practice hypnotherapy techniques.
By completing our Level 1 Hypnotherapy Certification Programme, you'll emerge as a skilled and certified hypnotherapist, equipped to facilitate positive change and transformation in the lives of others. Join us on this incredible journey of self-discovery and empowerment.
Certification
Upon successful completion of our programme, you will receive a Level 1 Hypnotherapy Certification, recognised and respected in the industry. This credential demonstrates your competence and commitment to excellence.
Confidence and Expertise
Our comprehensive training equips you with a deep understanding of hypnotherapy principles, techniques, and ethical considerations. You will develop the confidence to help clients overcome challenges and empower them to achieve positive, lasting change.
Supportive Community
Join our vibrant community of fellow aspiring hypnotherapists. Connect with like-minded individuals, exchange knowledge,
and receive ongoing support and mentorship as you navigate your journey.
We believe in the power of collaboration and are dedicated to your success.
EARLY BIRD BONUSES!
SIGN UP BEFORE 15TH JAN TO AVAIL THE FOLLOWING BONUSES
BONUS PRE-PARTY: Energising Clearing Session!
RELEASE YOUR FEARS 
Are you held back by the fear of change, the fear of the unknown, or the fear of growth? Don't worry; we've got you covered! Our energy-clearing session will guide you through powerful techniques to release these fears, empowering you to step boldly into the realm of endless possibilities.
UNLOCK YOUR POTENTIAL
Are you feeling restricted by the fear of losing your job, relationship, or status? It's time to break free from those limitations! Our expert facilitators will help you clear away resistance, allowing you to embrace the abundant opportunities that await you. Say goodbye to self-doubt and welcome the unstoppable force within you.
IGNITE YOUR TRANSFORMATION
This exclusive Pre-Party event is your chance to supercharge your journey towards Level 1 Hypnotherapy Certification. Join us for an evening of immersive experiences, guided meditations, and transformative exercises that will awaken your inner power and leave you feeling energised, inspired, and ready to take on the world!
HEAL CHILDHOOD & FAMILY GENERATIONAL TRAUMA!
Waking up in the morning feeling grateful and excited for your day to start. 
Feeling healthy and having an amazing relationship with your body.
Having a healthy, fulfilling relationship, where you feel loved, seen, heard, and appreciated.
Being able to have fun with Friends and Family and feeling completely present.
Doing what you love for a living 
We will be using the most effective tools to reprogram your subconscious mind EFT, Hypnotherapy, and Breathwork. After working with thousands of client sessions, I have created a 6 Week Program that will help you heal any childhood and ancestral wounds. These wounds may be on a physical, mental, emotional, or spiritual level.
This Certification Is For You If...
You are unfulfilled in your current job and want to shift to a more rewarding career helping others change while earning a good living for yourself. AND controlling your time!
You are eager to level up in your existing career as a therapist so that you can create deeper, long-lasting change for your clients. And you want to find out if hypnotherapy is credible and whether it can help you grow your business.
You are not sure whether a career in hypnotherapy is the right path for you - but you want to find out
You want to take a journey of deep self-transformation using hypnosis and then perhaps turn that towards helping others.
You want to leave a legacy for your children
YES, I WANT IN!
NICE TO MEET YOU
Why me?
With over five years of experience, I have helped thousands of women, from all over the world, heal on a deep subconscious level and achieve extraordinary results. By choosing to work with me, you will receive an unparalleled hypnotherapy certification program that goes beyond traditional approaches. 
Extensive Expertise: With years of experience and a deep understanding of the human mind and spirit, I have mastered the art of hypnotherapy. My expertise allows me to guide individuals through profound transformations, addressing core issues at every level of their being.
Holistic Approach: Unlike traditional hypnotherapy programs that focus solely on the mind, my certification program takes a holistic approach. We recognise that true healing requires attention to the mental, physical, emotional, and spiritual aspects of an individual. By addressing all these dimensions, we achieve lasting and profound results.
Comprehensive Curriculum: Our certification program covers a vast range of techniques and modalities, ensuring that you receive a well-rounded education. From regression therapy and visualisation techniques to energy healing and spiritual integration, you will acquire the tools needed to facilitate deep and meaningful change in your clients.
Personalised Guidance: I believe in providing individualised attention to each participant. Throughout the program, I offer personalised guidance, mentorship, and support to ensure that you develop your unique strengths and abilities. Your success as a hypnotherapist is my
utmost priority.
Practical Experience: Theory alone isn't enough to become an exceptional hypnotherapist. That's why our program emphasises practical experience. You will have ample opportunities to practice and refine your skills in a supervised and supportive environment. By the time you
complete the certification, you will be fully prepared to work with clients confidently and effectively.
Integrative Approach: We draw from a variety of therapeutic modalities and techniques, integrating them seamlessly into our hypnotherapy framework. This approach enhances the effectiveness of our sessions and sets us apart from the competition. Our program equips you with the ability to tailor your sessions to meet the unique needs of each client, ensuring optimal results.
Ethics and Professionalism: As a reputable hypnotherapist, I prioritise ethics and professionalism in every aspect of our work. Our certification program emphasises ethical guidelines, client confidentiality, and the highest standards of professionalism. By training with me, you will not only gain exceptional skills but also build a strong foundation of ethical practice.
Ongoing Support and Community: Your journey as a hypnotherapist doesn't end with certification. I am committed to providing ongoing support and creating a vibrant community of hypnotherapy professionals. As part of our network, you will have access to continued education, peer support, and networking opportunities, further boosting your professional growth and success.
JOIN US TODAY!
HYPNOTHERAPY
CERTIFICATION FOUNDATION PROGRAMME
Investment increases to £777 soon
Got Questions? We have answers!
When we will have our first session?
How many hours should I dedicate every week?
How long is the certification?
Can I start working with clients as soon as I get certified?